We need to find out that The Greeny Anime Channel is too short!
This article is a stub. You can help The Geo Team Wiki by expanding it.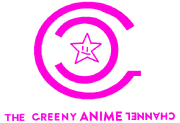 The Greeny Channel Anime is a sister TV Channel of The Greeny Channel where it airs anime.
The channel is available as a subscription service of only $4.99
From 1995-1998, it was a block in The Greeny Adult Channel Saturday and Sunday from 11pm-4:30am. The channel became its own in 2005.
When Funimation channel was taken off in 2012, S Ecchi shared channel space with this channel everyday from 12am-6am. This part of the channel requires a password to tune in, because it is strictly for adults and is UNCUT, which is part of the reason that this whole channel costs $4.99 because of adult content. S Ecchi is owned by funimation, but airs anime not owned by funimation.
Anime broadcasted by The Greeny Channel Anime:
Dragon Ball Z Kai: TV-PG / TV-PG-LV
Sword art online: TV-14-LSV
Samural Champloo: Cut version: TV-14-DLSV
Clannad (Limited): TV-PG-DLS
Clannad After Story: TV-14-DL / TV-14-LV (One episode)
Kenichi: The mightiest desciple: TV-14-LSV / TV-PG-DLSV
Dragon Ball (Originally at S ecchi): TV-14-LSV / TV-MA
Yuru Yuri (Sub): TV-PG (Most episodes) / TV-PG-D (Some episodes) / TV-PG-L (Few episodes) / TV-PG-DS (Some episodes) / TV-14 (One episode).
Yuru Yuri Movie: TV-MA / TV-14-DS (Rerating)
Ghost in the shell season 2: TV-MA / TV-14
Sonic X (Uncut): TV-PG-DV / TV-PG-V / TV-PG
Attack on titan: TV-14-LV / TV-14-DLV (One episode)
Fairy Tail: TV-PG (May have D, L, S, or V subheading) / TV-14 (Plain, L in one episode)
Kotoura-San : TV-14-S / TV-PG-S
Blue Exorcist: TV-14 (With any subheading)
Air: TV-PG / TV-14-V
Naruto: Shippuden : TV-PG-LV / TV-14-LV
Inuyasha (Marathon only): One rating: TV-14-LV
Dimension W: TV-14-DLV
Baka and Test: TV-14-DLSV (Moved to S ecchi)
S Ecchi programmings (ALL UNCUT):
High School DXD: TV-MA-LSV
Samural Champloo Same ratings, including TV-MA-LS
Kiss X Sis: TV-MA-S
Elfen Lied: TV-MA-LSV
Haganai Season 1: TV-MA / TV-MA-S
Haganai Season 2: TV-MA-L / TV-MA / TV-14-DLS
Black Lagoon: TV-MA-LSV
Air Gear: TV-MA-LSV
Sekirei: TV-MA-LSV
Date a live: TV-MA-SV
Baka to test: TV-14-DLSV
Cowboy Bebop: TV-MA-S / TV-14-V
Anime Live Stream uncensored: TV-MA-LS
Hyperdimension Neptunia: The animation: TV-14 (Episode 8: TV-MA)
Seto no Hanayome: TV-14
------------------------------------------------